37-year-old Mark Lyle from Bishop Middleham is currently receiving in-patient care at St Cuthbert's Hospice, following a terminal cancer diagnosis in March 2018. Mark had his stomach removed in May 2017 and after undergoing chemotherapy and radiotherapy started to recover well only to be told it had returned and spread to other organs.
During his time at the St Cuthbert's he has been surprised on a number of occasions where staff have gone above and beyond to help him and his wife Katarina Sirchich-Lyle, 38, enjoy their precious time together.
Hospice staff dressed up a lounge room with bunting and flags so that Mark could enjoy the World Cup game and also arranged for a restaurant meal from The Town House in Durham to be brought in so he could enjoy a date night with his wife.
Mark said: "It's all been so unexpected. The staff do so much for you, it's like being in a hotel and nothing is too much trouble. It has helped me and my wife to feel like ourselves again."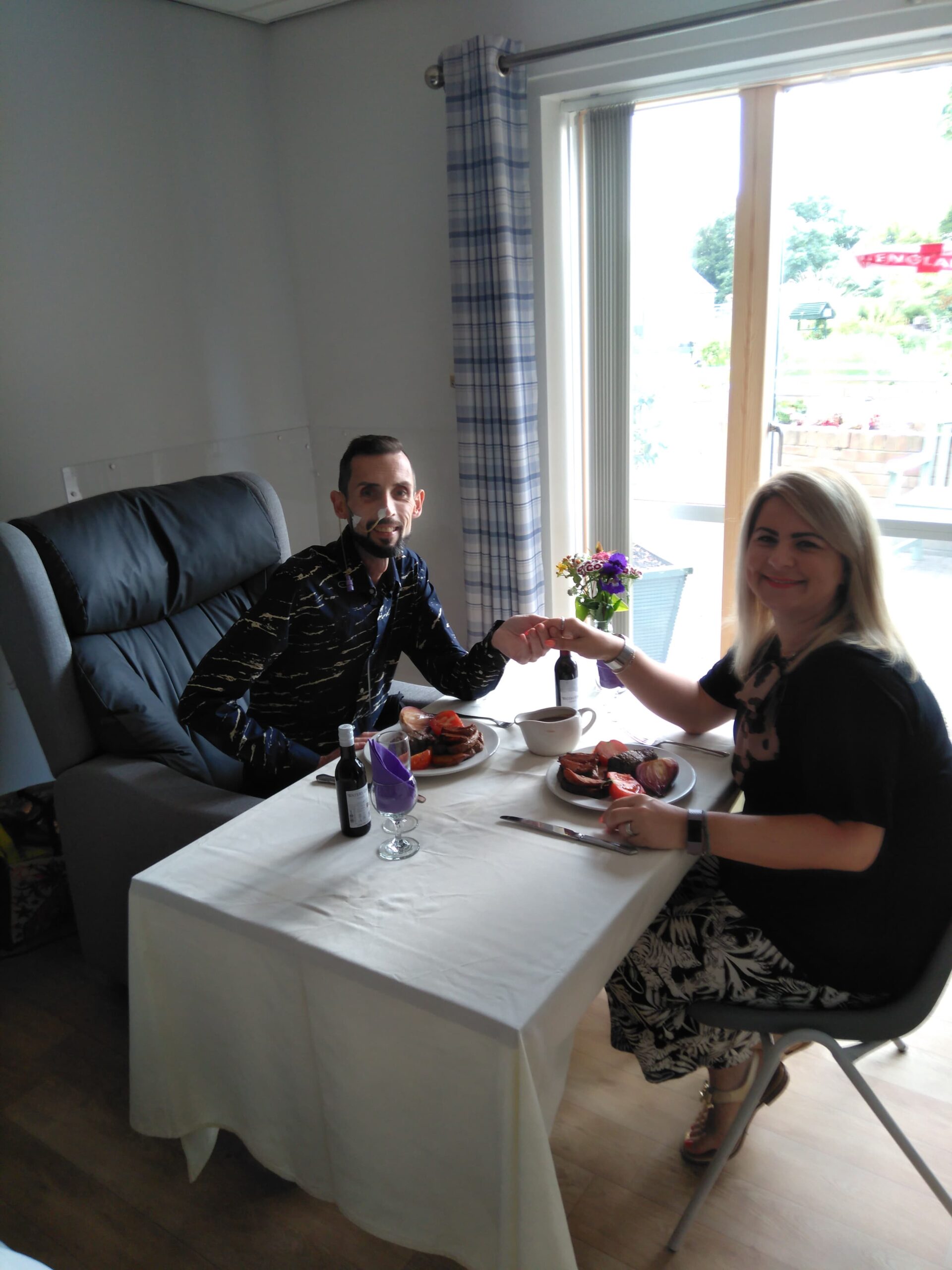 "I know that every day is precious and St Cuthbert's has given us the opportunity to make memories. When I had the energy I would go out for the day exploring the area going out to Lanchester Garden Centre, the Oriental Museum and Botanic Gardens."
"It means the world to me and also to my visitors. My Army friends have travelled to see me while I'm here and it was great to enjoy a beer together in the gardens. It's the most tranquil and relaxing place."
A package driver for delivery company UPS's Sedgefield depot, Mark had previously served in the Army for six years, completing two tours in Iraq – one of which was during the war in 2003.
Mark said; "People think of a hospice as a place for old people, but there are young people like myself. Being here has given me the opportunity to live my final days to the full. I never know what will happen week to week as they are always full of surprises. I can't thank the staff enough."
11/07/2018