St Cuthbert's Hospice has scooped a national governance award.
We are thrilled to announce we triumphed in the Improving Impact (26+ staff) category at the Charity Governance Awards in London last night (May 12).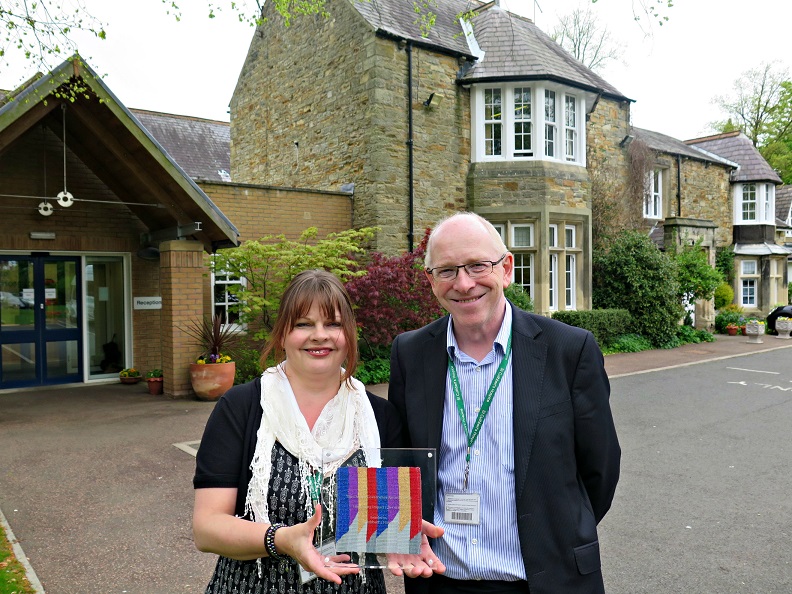 The awards celebrate outstanding governance in charities across the country and the judges praised the Hospice for the high quality of our governance structures and the improvements they drive, particularly citing benchmarking processes.
Paul Marriott, Chief Executive of St Cuthbert's Hospice, said: "We are delighted to have won a national award which recognises the important role governance plays in an organisation like St Cuthbert's Hospice.
"Usually when something goes wrong in a hospital or a school it is governance that is found to be at fault.
"Governance is all about making sure that an organisation is doing what it should. We have a very strong group of trustees who ensure good stewardship. They provide the framework to make sure we deliver excellent care and look after the assets of the charity. This should give great confidence to our community, patients, staff and volunteers."
Vikki Royal, Governance Support and Performance Improvement Manager at the Hospice, added: "It was an absolute privilege to be part of such a strong short list. The Money Advice Trust does brilliant work with people experiencing financial hardship, while Freedom from Torture helps victims of the most abhorrent crime against humanity. Both of these charities were extremely worthy contenders."
13/05/2016