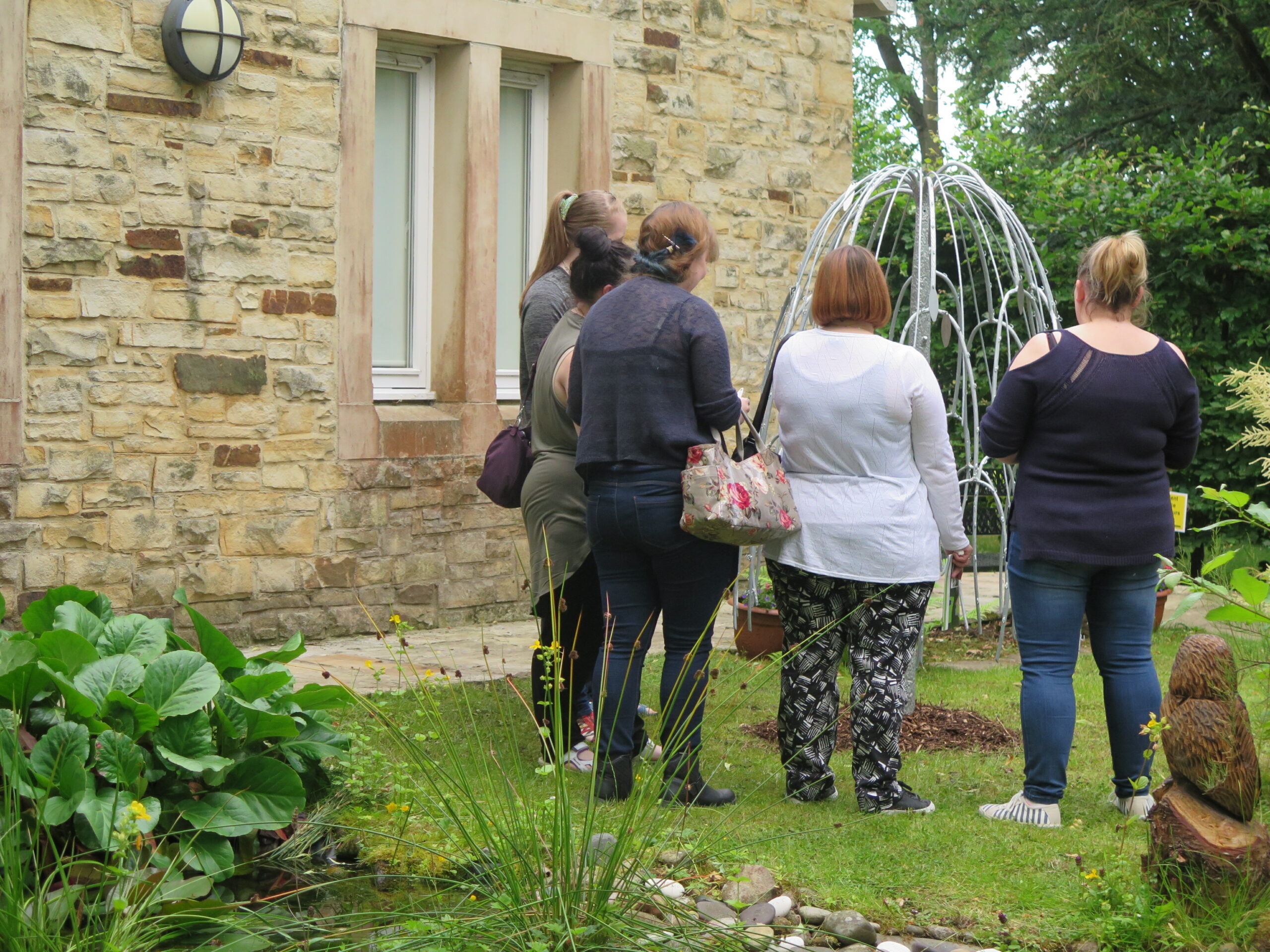 IN MEMORY TREE LEAF DEDICATION CEREMONY
FOLLOWING the exciting launch of St Cuthbert's Hospice's In Memory Tree in May 2016, an event has taken place to add further engraved steel leaves to the spectacular tree sculpture. The tree provides a unique way for the community to pay tribute to lost loved ones. Each leaf displays a personal dedication and hangs delicately from the tree situated in the beautiful Memory Garden, which is nestled within the peaceful five acre grounds of St Cuthbert's Hospice, Durham.
Paul Marriott, Chief Executive Officer at St Cuthbert's Hospice, said "The tree is such a powerful symbol. There are trees in the grounds of the Hospice that have been here long before we were born and will remain long after our death. The In Memory Tree is a wonderful way to create a lasting tribute in the memory of a loved one".
Families and friends from the local community came together at the event to hang their leaves on the tree, which was bathed in dappled evening sunlight.
The leaves will hang on the tree for one year, after which they will shed like in nature. After the year you will be given the opportunity to pay to renew the leaf or have it returned to you to take home in a special keepsake box. The donations made to the Hospice for each leaf helps to provide vital care for local people living with life limiting illnesses.
The sculpture was designed and created by C&D Metalworkers Ltd in Gateshead and made possible thanks to a £3,190 grant from County Durham Community Foundation.
To find out more about the In Memory Tree, please contact Kay Carrick, Senior Donor Development Fundraiser at St Cuthbert's Hospice, on 0191 374 6175 or kay.carrick@stcuthbertshospice.com