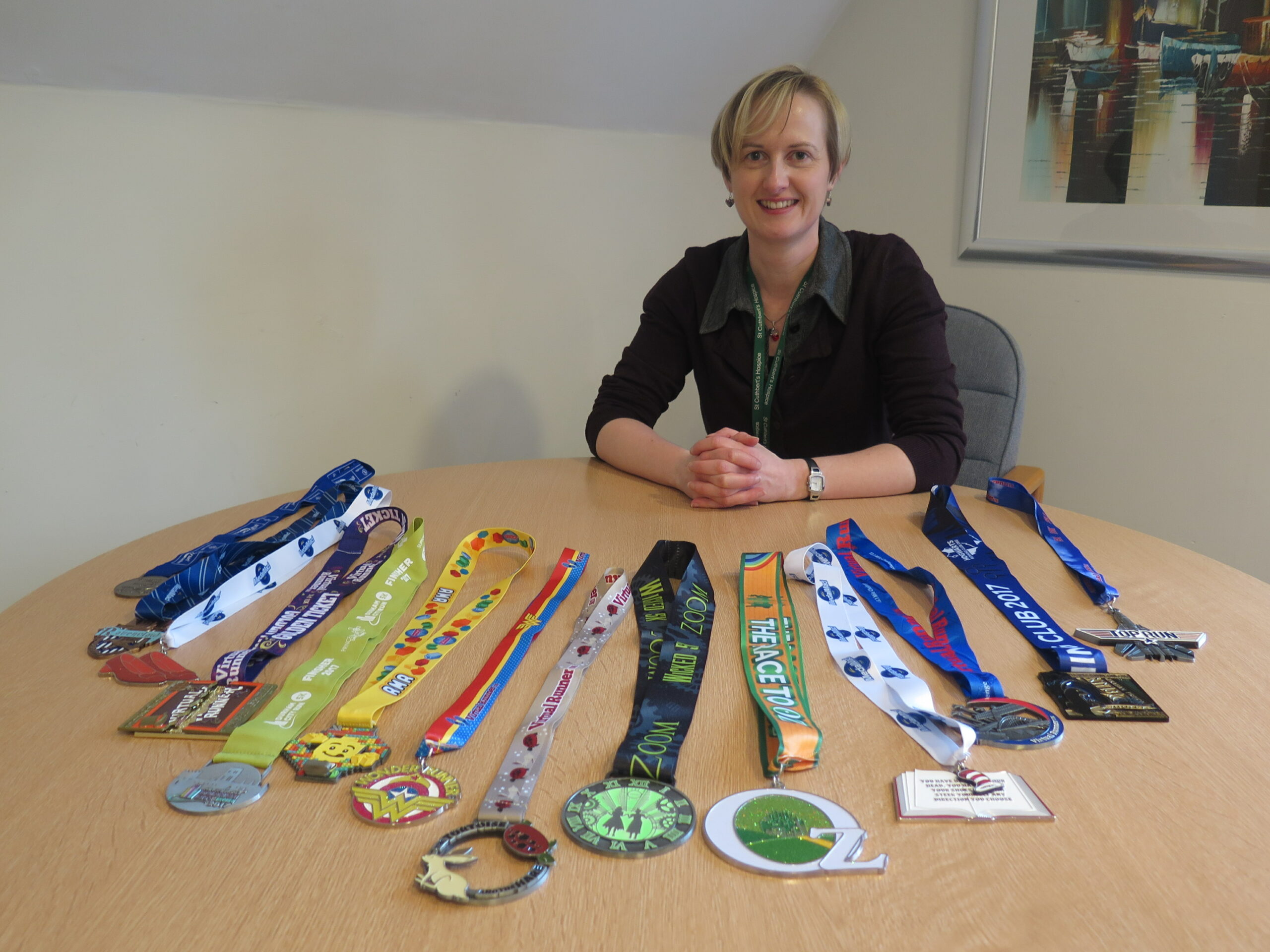 Before joining St Cuthbert's HR Administrator Judy Blackett thought exercise wasn't for her and had not ever considered running.
However, after chatting with St Cuthbert's Better Health at Work Health Ambassadors Jude Smith & Kay Carrick she was inspired to try the Couch to 5k, a running plan from Public Health England specially designed for people who have done little or no running. After completing the 9 week plan and successfully completing the 5K Judy has since progressed her running and completed multiple weekly Park Runs in County Durham.
She also now enjoys taking part in 'virtual runs' organised by Virtual Runner UK. A virtual race is a race that can be ran at any location. You can walk, use the treadmill, run outside or participate in another race. You can run your race at your pace anywhere in the world and you receive a fabulous medal after completion.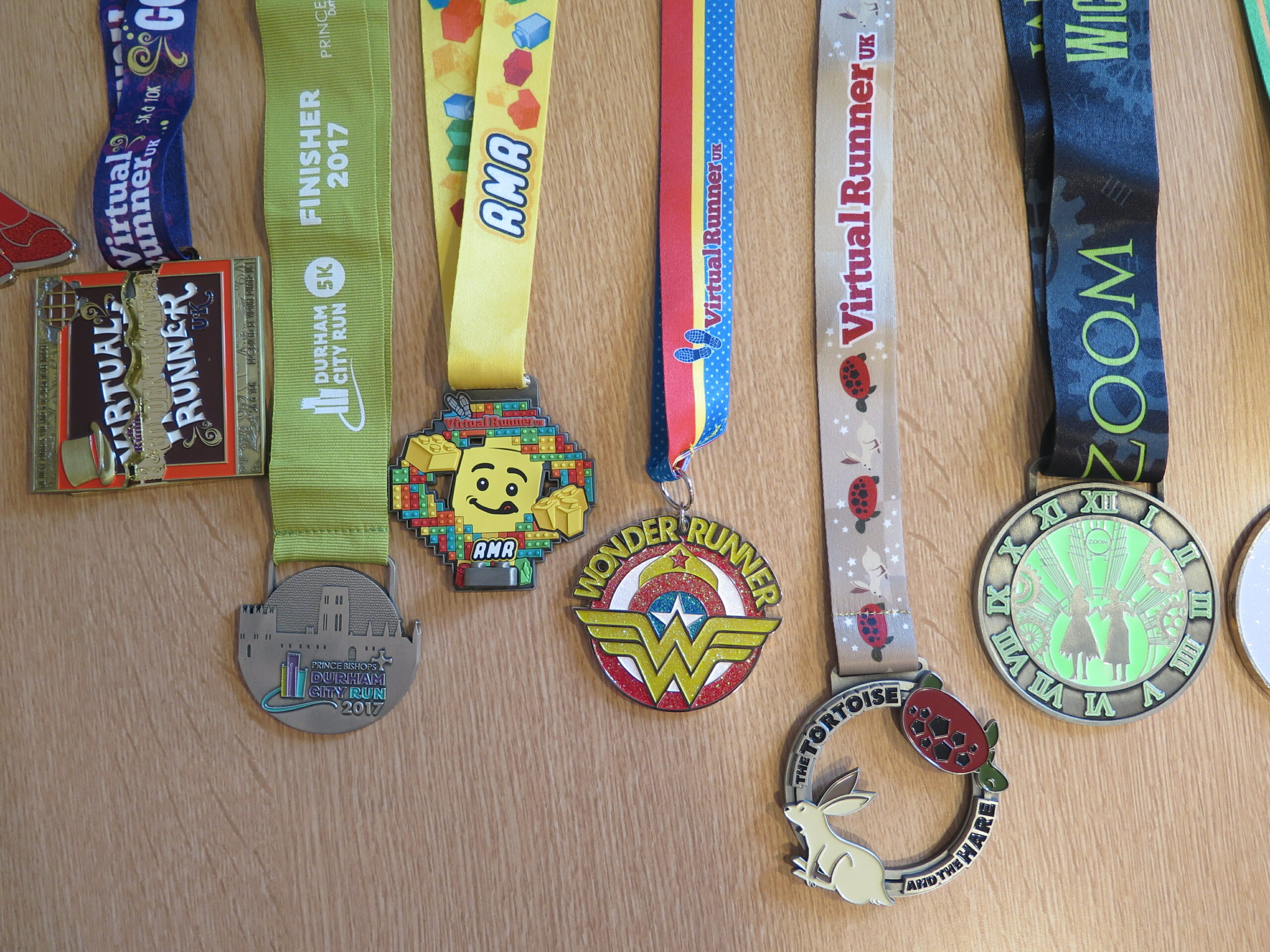 With an impressive haul of medals Judy is now an inspiration to others! Well done Judy!
Find out about the Couch to 5K here: https://www.nhs.uk/LiveWell/c25k/Pages/couch-to-5k.aspx
Find out about Park Runs here: http://www.parkrun.org.uk/
Find out more about Virtual Runner UK here: www.virtualrunneruk.com