A brave group of St Cuthbert's Hospice staff, along with friends and family, are taking on a HUGE challenge next year—The Coast 2 Coast! The 15 strong team will cycle approx. 140 miles next May to help raise funds for the Hospice.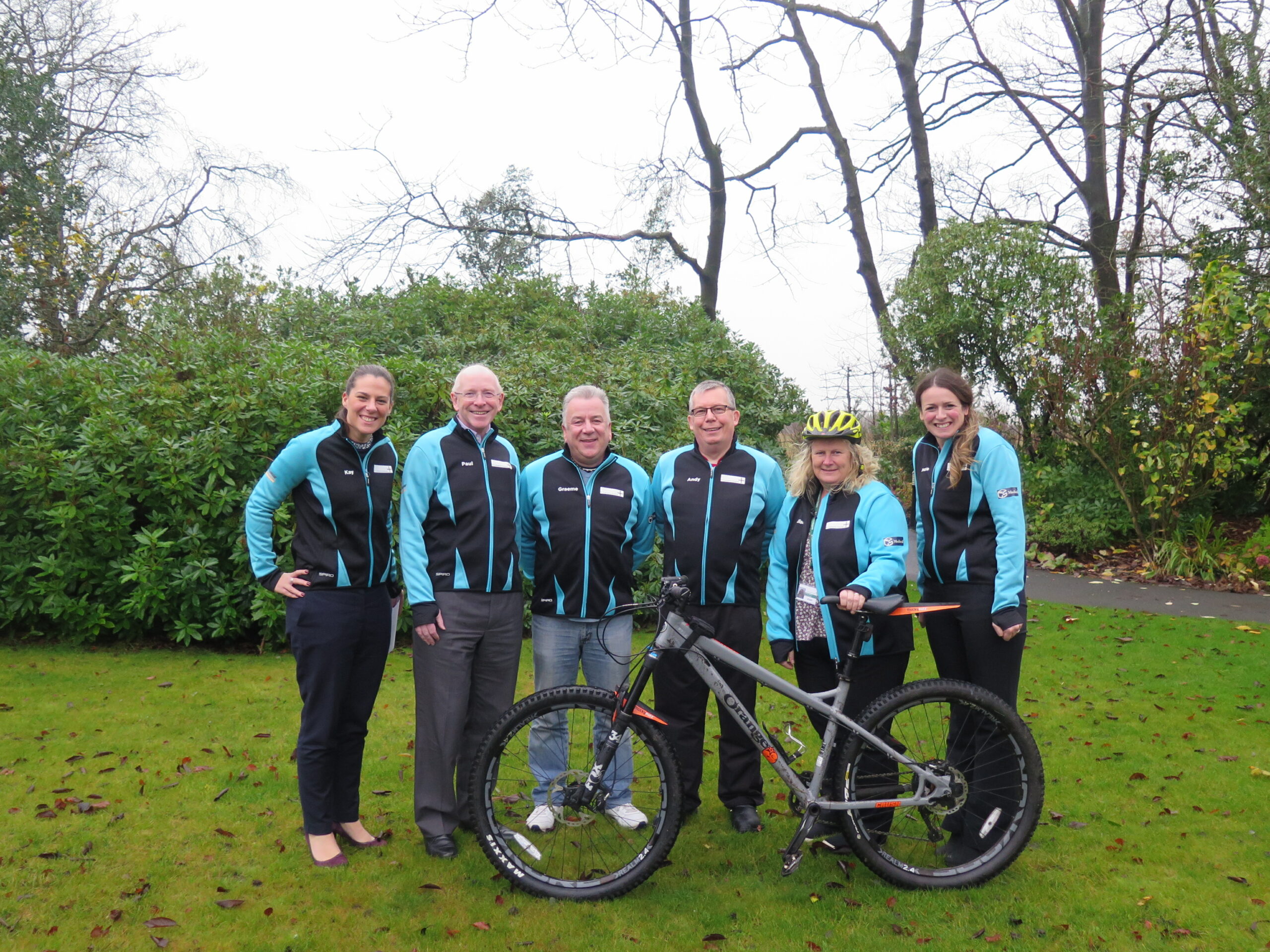 The team, which includes Hospice Chief Executive Paul Marriott, have begun their training in preparation for the undertaking.
Paul said: "I completed the Great North Run for the first time in 2018. Sitting in the St Cuthbert's Hospice tent after the end of the run, our conversation turned to what we might do next for St Cuthbert's. Someone suggested the Coast to Coast cycle challenge and I promised to look into it. A couple of conversations later somehow "looking into it" had changed to being committed to it. I'm not quite sure how that happened."
"Most of us are not regular cyclists and so this will really be a challenge for us. But, as with all the Hospice challenges, our overriding sense is that our challenge is nothing compared to what the people who use our services face and overcome each day."
"I hope that as well as the feeling of satisfaction at the end of the ride, there will also be the satisfaction of knowing we have raised enough money to enable the Hospice to keep offering its services free of charge to those in need of them for one more day."
St Cuthbert's cares for over 500 individuals and families each year and must raise £2 million to continue providing this care free of charge.
The team have kindly been kitted out with cycle jackets by newest 88 Club members Workwear Express. The exclusive business club was formed by St Cuthbert's in 2017 and to date has 22 members.
Joanne Hughes, from Workwear Express said: "We are so pleased to be a member of the 88 club at St Cuthbert's Hospice. As a company we feel that we have a role to play in supporting local events and organisations and generally trying to make a positive contribution to the community in which most of our staff live and work."

"When we heard about the hospice team taking part in Coast 2 Coast we were more than happy to donate branded cycle jackets to help raise awareness for the charity while they are out and about cycling. This is a fantastic cause and we look forward to working with them and organising events to help raise money for the charity.''
To sponsor the Hospice Coast to Coast team please visit: https://www.justgiving.com/fundraising/teamcuthbertsc2c
Find out more about The 88 Club