OUR ninth retail shop opened its doors to the public today (Thursday, June 2).
Hospice staff, volunteers and customers tucked into homemade cupcakes and fruit juice at the official opening of the new retail shop in Hope Street, Crook.
Over the last few months, the retail team has transformed the empty unit into a modern retail space, fully stocked with high quality new and pre-loved goods.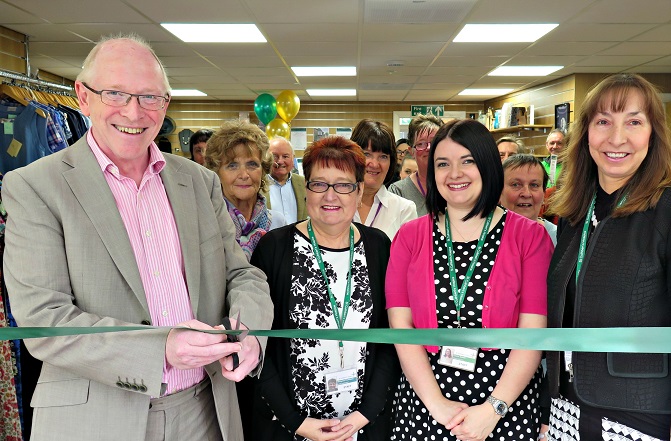 The Hospice has expanded its reach across the whole of County Durham in recent years and we have seen an increasing number of Wear Valley residents access our free palliative care and bereavement support services.
The Crook shop will become the public face of the Hospice in South West Durham, raising vital funds to help people affected by life-limiting conditions.
Retail Supervisors Claire Sewell and Margaret Parkinson will run the shop, overseen by Retail Managers Rita McGowan and Angela Bowman, who are based at our Spennymoor shop.
Marcia Leathard, Head of Retail Operations, said: "Our team is really looking forward to becoming part of the community and getting to know local people.
"The Hospice must raise £1.3m each year to provide its services and the addition of this new shop in Crook will help to generate vital funds to support future development."
Volunteers are still needed to help ensure the venture is a success.
Anyone interested in volunteering at the Crook shop is asked to contact Jude Smith, Volunteer Co-ordinator, on 0191 3746169 or volunteer@stcuthbertshospice.com
02/06/2016