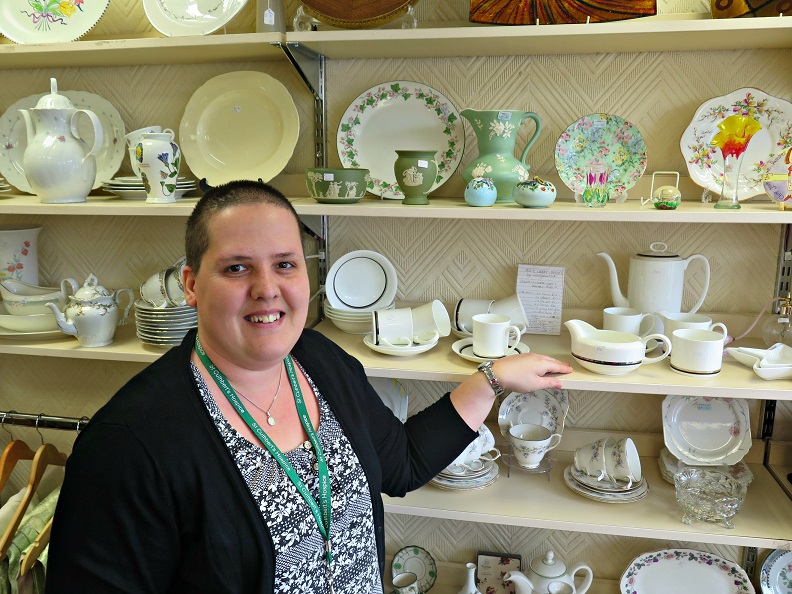 RETAIL star Claire Gilderoy is sporting a dramatic new look as she embarks on an exciting new chapter of her career.
Claire started her role as Retail Supervisor at our Langley Moor Hospice shop earlier this month after more than 18 months as Retail Assistant at Chester-le-Street.
However, it is not just the promotion that is new in Claire's life.
Last month, Claire underwent neurosurgery as part of ongoing treatment for Hydrocephalus, a brain condition which was triggered by childhood meningitis.
While in hospital, the kind-hearted mother-of-two bravely decided to shave off all of her hair and donated it to the Little Princess Trust.
This is a charity that makes wigs for children who have lost their hair due to cancer treatment.
Claire is also seeking sponsorship for the Hospice and has already raised more than £120.
"I was in hospital recovering from surgery when me and another lady on the ward decided to do it," explained Claire. "It was in between visiting hours and very quiet so we thought why not? Hair grows back and, if I can support two worthwhile causes by shaving it off, I'm more than happy to do it."
Claire is now settling into her new role and is enjoying getting to know the people of Langley Moor.
"I'm getting used to my short hair too," she added. "Although my head is a bit cold!"
To sponsor Claire, visit: https://www.justgiving.com/Claire-Gilderoy
15/04/2016