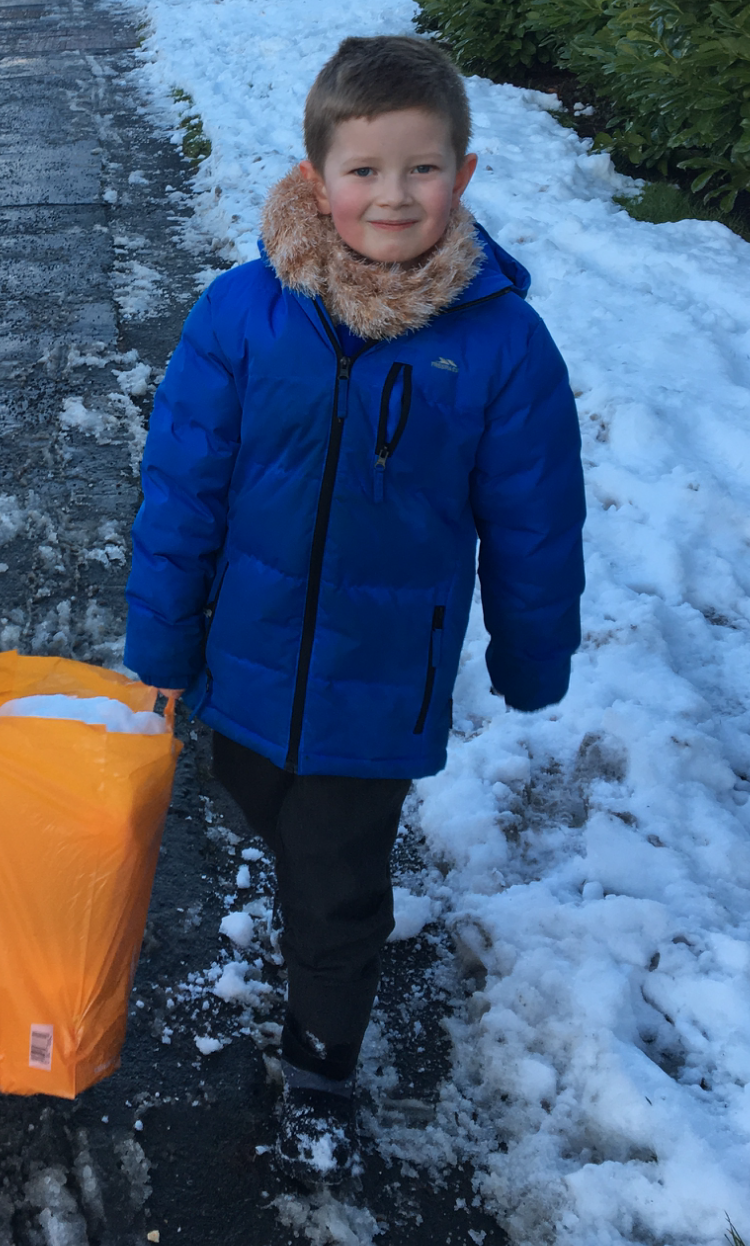 Earlier in the month we received a donation from 6 year old Ryan that warmed our hearts. The £10 donation came with this touching message:
"My grandad David got very poorly with a bug and he went to live in the sky. Before he died he lived in your big house and you made him comfy and happy and that makes me happy so I want to give my Christmas money to help you make other people happy. From Ryan age 6."
Ryan's Mam told us that he had struggled to understand the death of his much loved grandad in 2016 as he has special needs. He often speaks fondly about the hospice and how we helped his grandad. It was Ryan's idea to share his Christmas money with us. His Mam Victoria is understandably proud of Ryan and how kind-hearted he is.
Thank you so much to Ryan for this special donation 

💙
23/01/2018