Extra 'nice list' points to the first schools who have signed up to take part in our Elf Run!
Nettlesworth Primary School
Langley Moor Primary School
Neville's Cross
Primary School
Belmont Cheveley Park Primary School
St Thomas More RCVA Primary School 
Eskdale Academy 
Yellow Wellies Durham 
The Oaks Secondary School 
You don't have to be a school to take part! We'd love to chat with any other groups who want to raise money for us with an Elf Run this festive season! Running clubs, Brownies, Scouts (the list is endless!)… why not take part!?
We'd loved visiting local schools!
"I've always wanted to be an Elf!"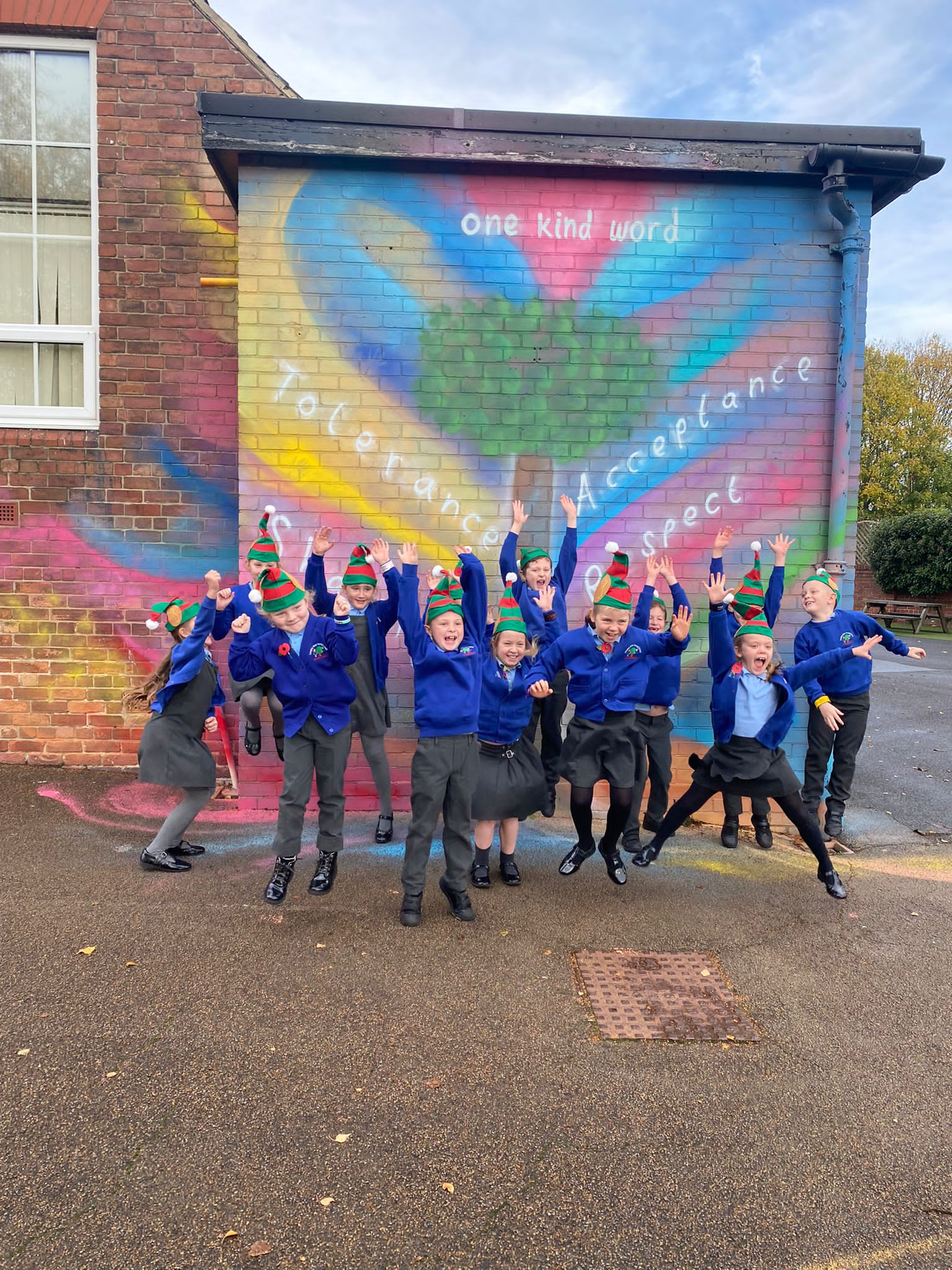 Pupils from Langley Moor Primary School are already super excited to be getting into the Christmas spirit for us! They've signed up to take part in our Elf Run, a sponsored run (or walk, skip or toddle!) this December 🤩
Each pupil who attends will get one of these awesome elf hats, a certificate to say thank you and a sponsorship form to try and raise a few extra pennies for the Hospice.
We popped along to the school to deliver all of the resources they'll need to host their Elf Run and, as you can see, the pupils loved dressing up as a practice before the big day!
If your school would like to take part in your very own Elf Run, visit our webpage or contact The Community and Events Team on 0191 386 1170 option 5 or email fundraising@stcuthbertshospice.com