Over 1,100 people attended our first ever Bubble Rush event in Durham in July to help raise funds for St Cuthbert's Hospice.
The event, kindly sponsored by MGL Group, saw participants run, walk and toddle through a sea of brightly coloured foam around the 5K route at St Leonard's playing fields, Durham.
Many of those taking part had someone special in their hearts. It was a chance for people across the county to remember their loved ones and come together to say thank you to St Cuthbert's Hospice for their invaluable care and support.
Sarah Hindle, 36, from Chester-le-Street, took part with her two children Harriet, 13, and Elliot, 9. They chose to run in memory of her husband Andrew who died unexpectedly in 2015 aged 41, following a coronary thrombosis (blood clot in his heart).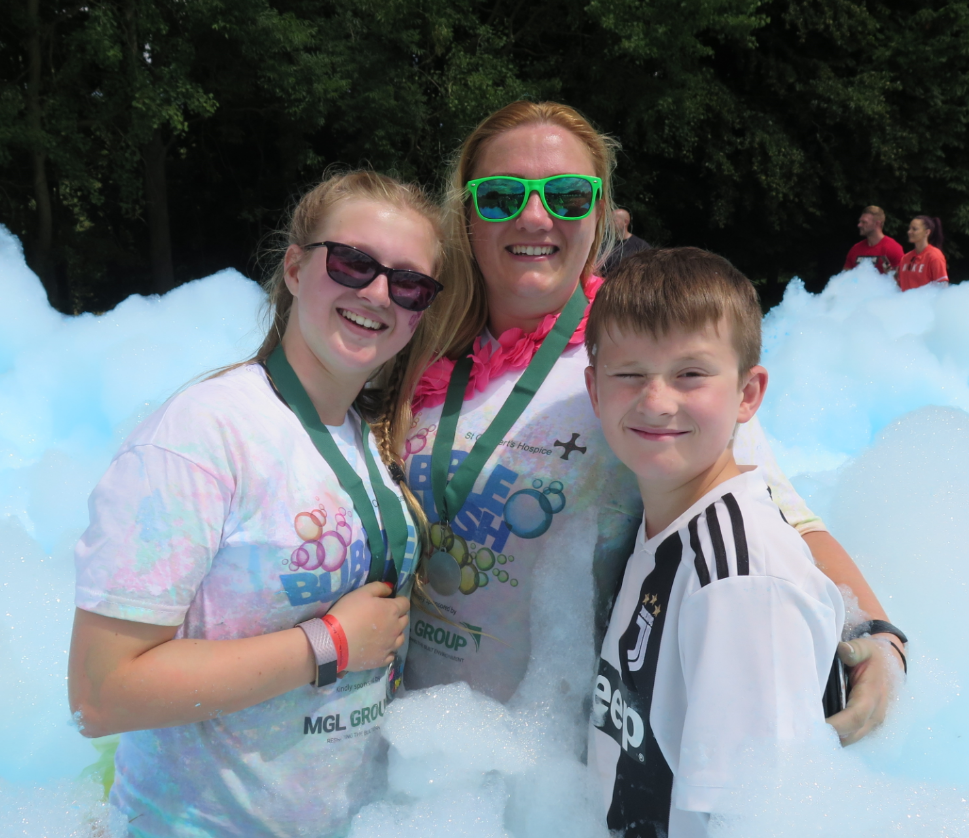 Harriet and Elliot were referred to the Hospice to attend the Children's Bereavement Service to help them to express their feelings and come to terms with their loss.
Sarah said: "I thought Andrew was the best husband ever until he became a father – he was amazing! He adored our children and they were so close. Looking back I often wonder if their time with their Dad was so intense for a reason, as we lost him so young and we lost him unexpectedly. We didn't get to say any goodbyes."
"The Hospice provided my children with a life line allowing them a safe place to express themselves. The bereavement team helped to prepare us for our new life without Andrew. My children had a safe place and someone to trust away from home to help them make sense of what was happening. Harriet and Elliot were able to bring their special memories of their Dad back to life, using varies arts, crafts and their memory box." 
Jade McArdle, Senior Community & Events Fundraiser, said: "It's been fantastic to see so many people here for our first ever Bubble Rush. Seeing everyone's smiling faces while taking part has been great." she said.
"Events like this help to raise money for the Hospice which is essential but they also raise awareness for those who haven't accessed any of St Cuthbert's services before. Many people don't know that we also support anyone in County Durham who has been bereaved, as well as those who have lost a loved one at the Hospice. I want to thank everybody for taking part in Bubble Rush. The Hospice wouldn't be here without the support from our community."
The event has helped to raise in excess of £21,000 with more sponsorship still being haneded in. This amount could pay for over a month of care delivered by the Family Support Team. Each year St Cuthbert's must raise over £2 million to ensure their many vital services can be provided for free to people with life-limiting illnesses, people approaching the end of life and people who are bereaved.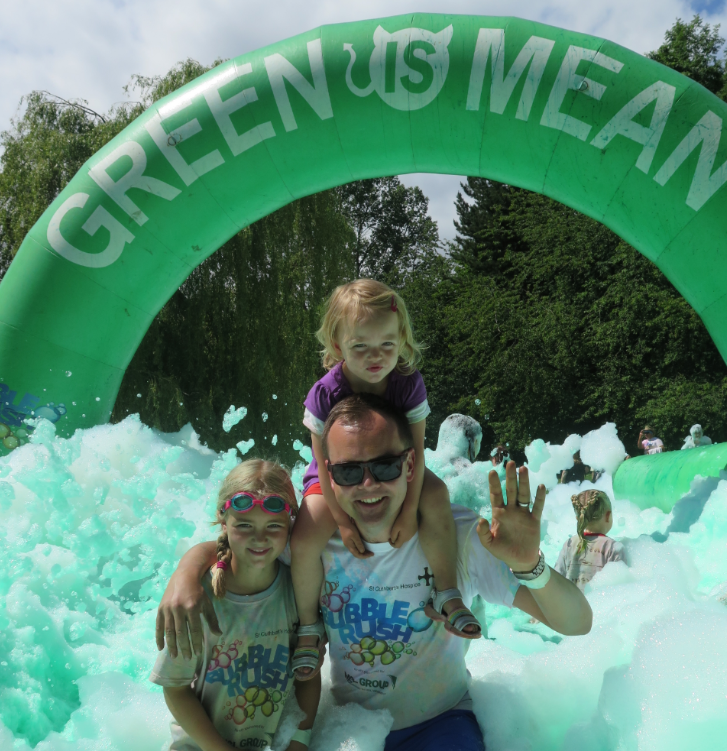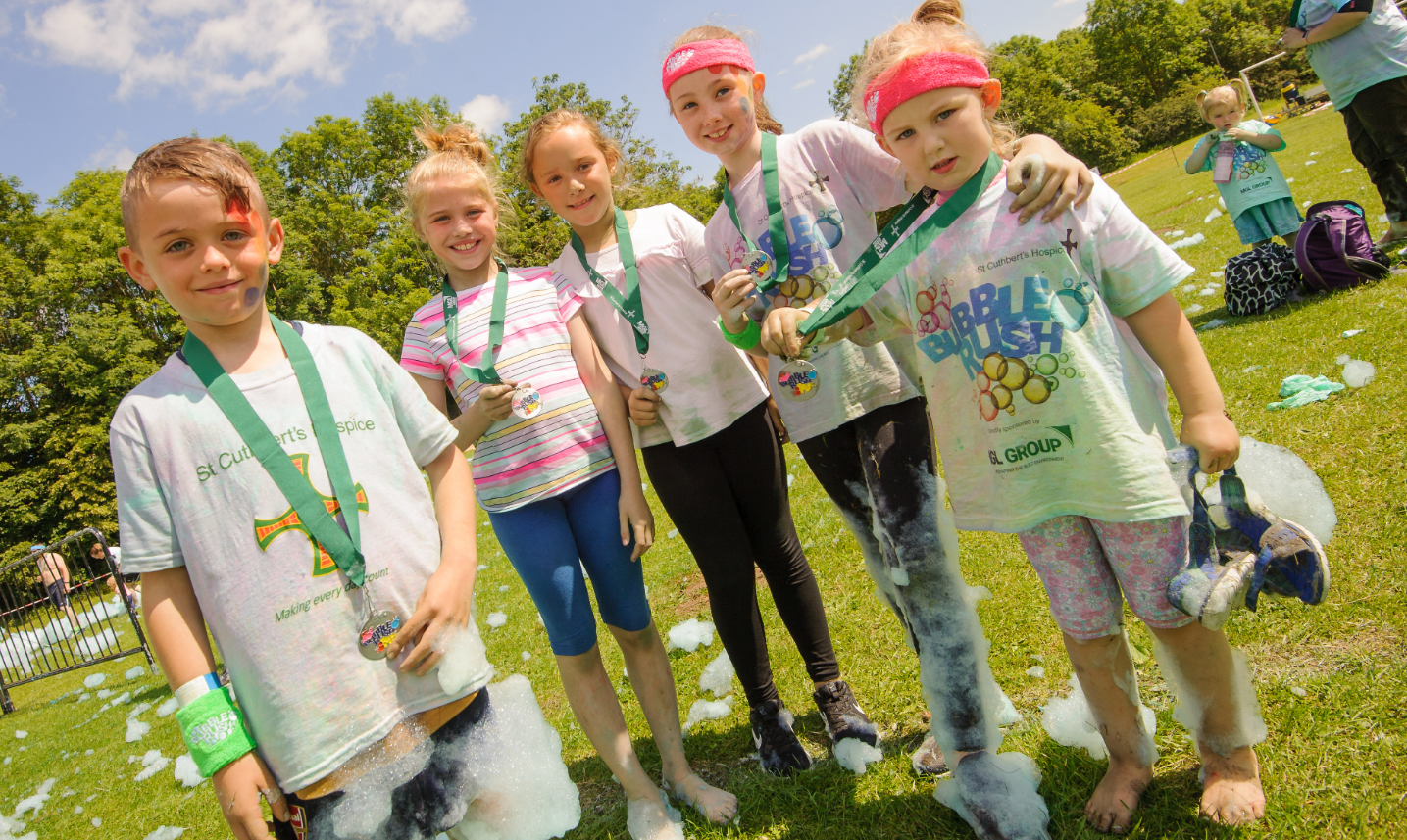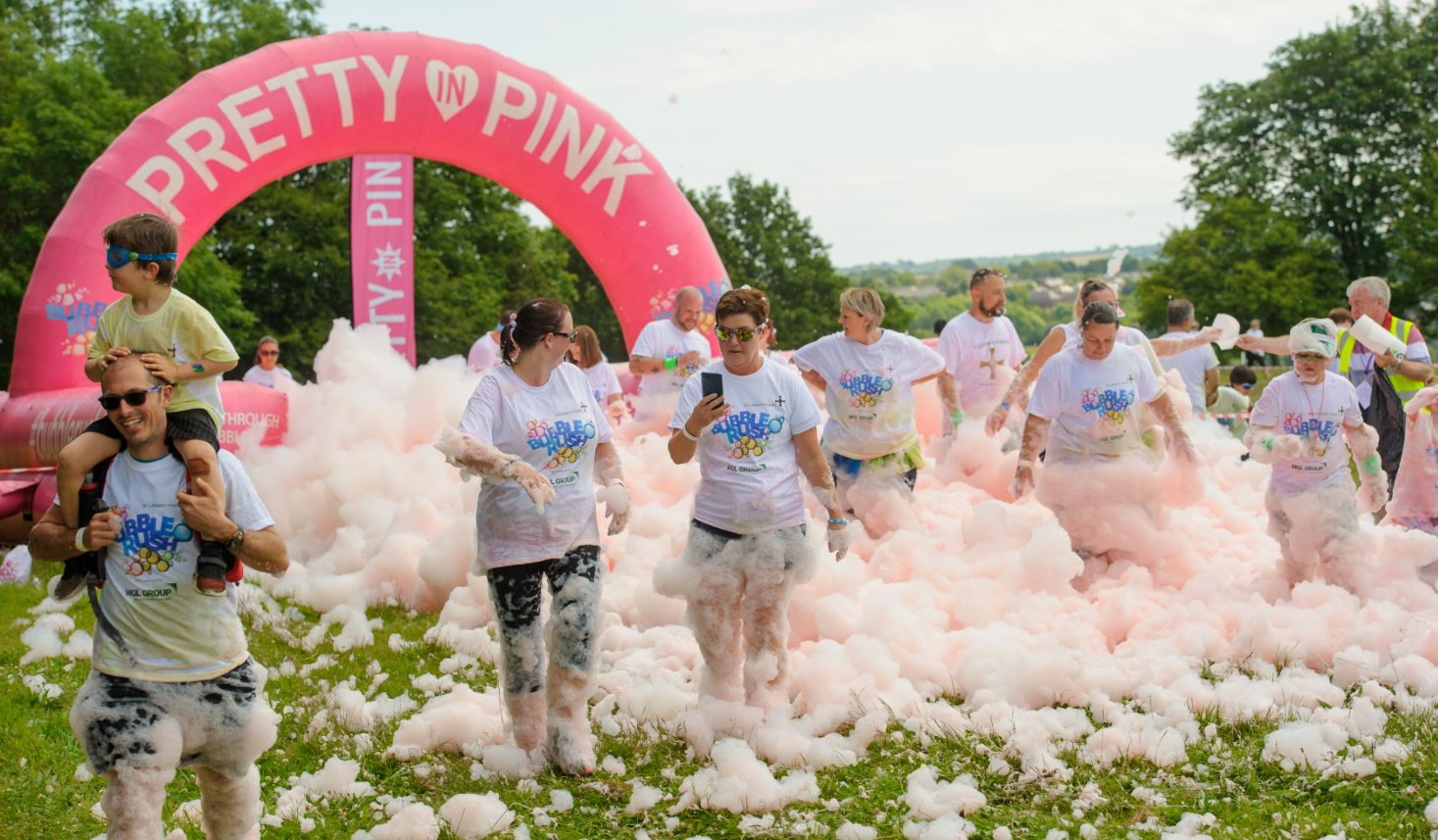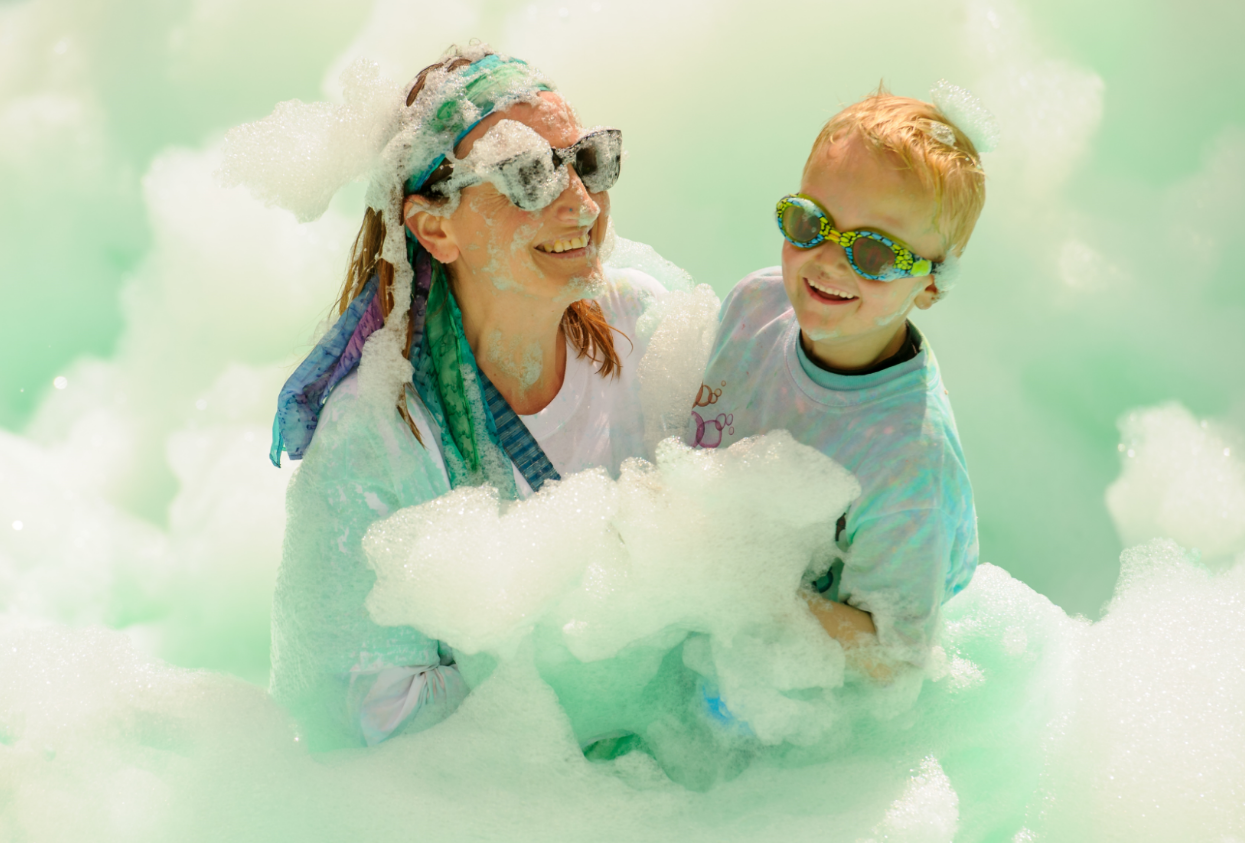 01/08/2019