Brooke, a first time volunteer with our events team, reflects on her day at Rainbow Ramble.
Brooke's Story
"What do you usually get up to on a Sunday? I know I would usually be having a lie in or lazily watching TV before the working week started again. But on Sunday 3rd July I helped volunteer at St Cuthbert's Rainbow Ramble and I sure had an amazing time – and you certainly can too!
The Rainbow Ramble was a wonderful day of community, colours and most importantly charity.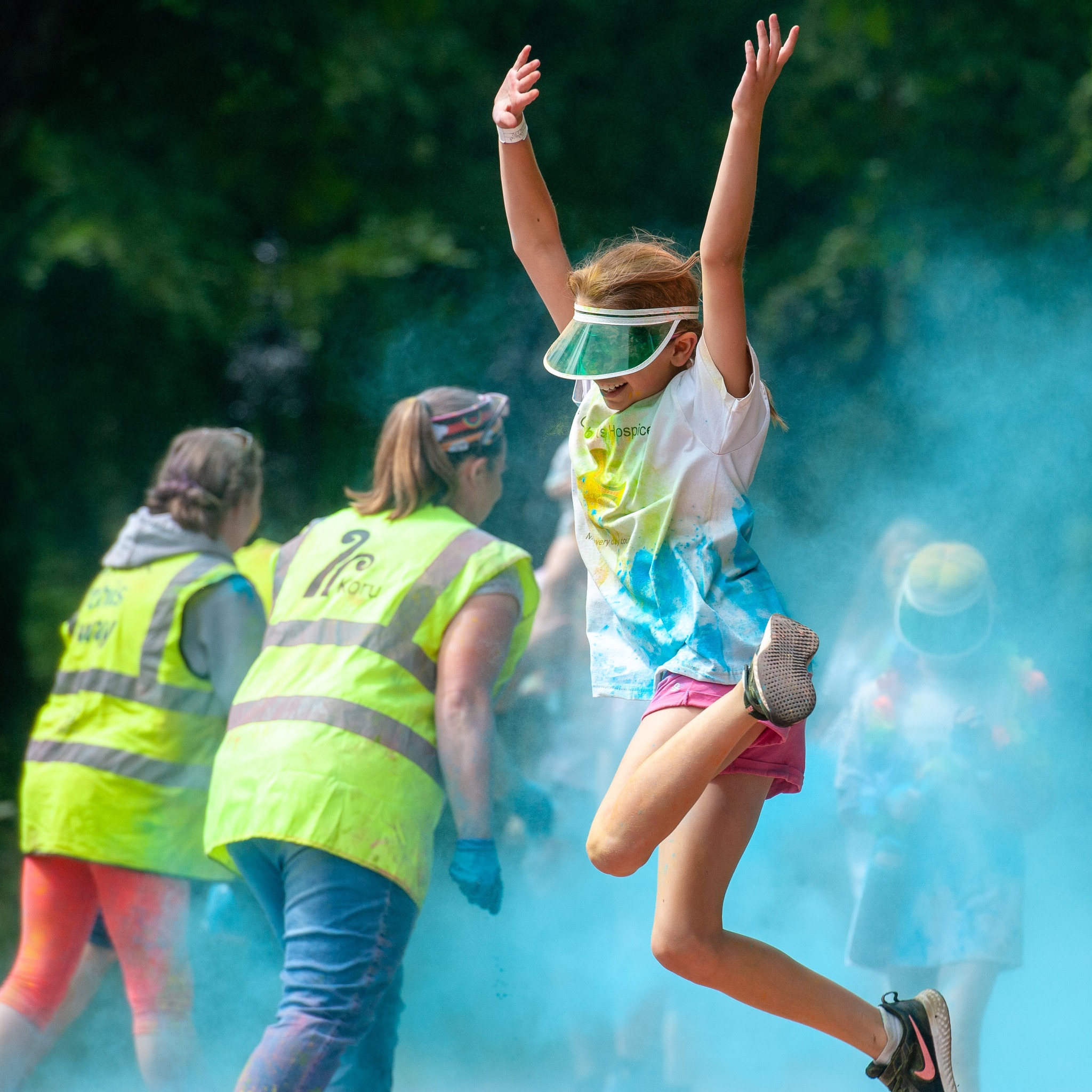 I arrived in the morning with a welcome hello, was handed a high vis vest and went straight into the action.
People came crowded in, full of smiles and rainbow clothing (unicorn headbands, sparkles and white St Cuthbert's t-shirts ready to get covered in colours!). Music was booming – ready for the warmup – just as my team started to open up the coloured bags ready to cover people with splats of coloured surprise. Everyone was so friendly and extremely helpful – an experience which I definitely would not have had if I stayed at home.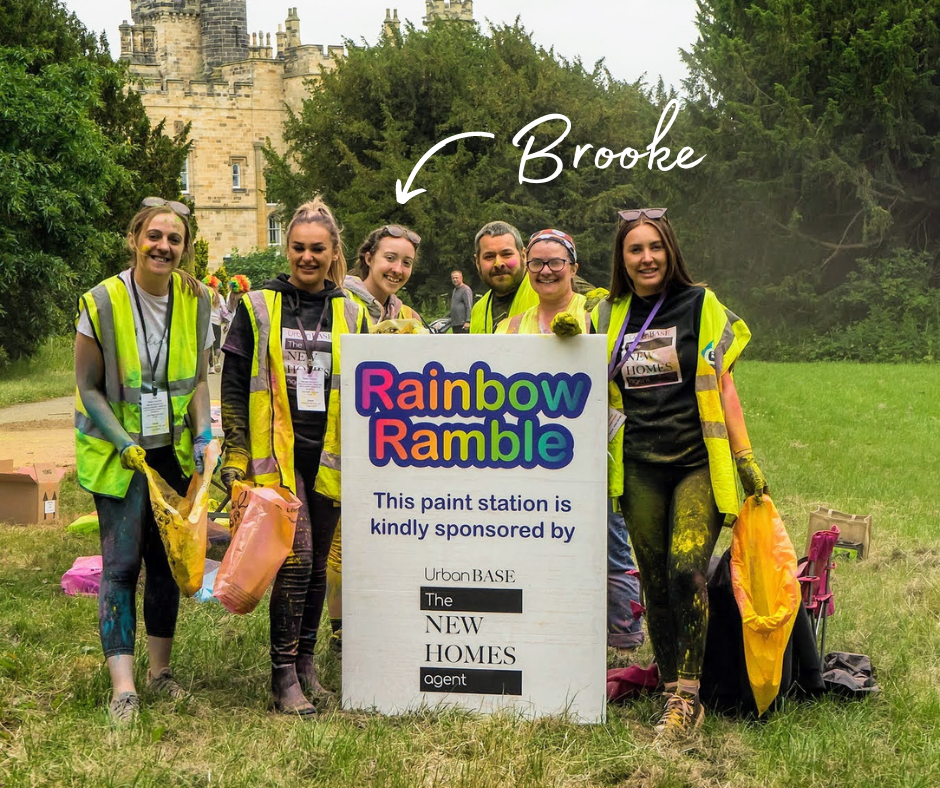 As we finished setting up, our team heard the shouts from the starting line of the race beginning. People came rushing to us, already coated in paint, but ready for so much more. We tossed the colours, an array of greens, blues, yellows, pinks and so many more. I have to say, we got covered in paint just as much as the amazing runners who completed the 5K! Not that we minded of course, it was all part of the fun.
People came racing through, old and young, with small children giggling through – wanting colours to be thrown on their hair and to collect more powder in their cups (ready to throw on unsuspecting parents I can guess!) Groups of friends and families came racing through, some slightly tired but even still ready to carry on all for the name of charity. The white St Cuthbert's t-shirts were no longer white I have to say anymore – but now a stream of different rainbow colours.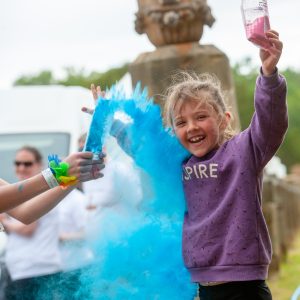 I had a blast, and it seems like everyone else certainly did too. I would definitely encourage you to join us in St Cuthbert's next Rainbow Ramble to help raise money and smiles to all, all whilst being covered in the most marvellous array of colours!"
Volunteer with Us
Thanks so much to Brooke for sharing her reflection on Rainbow Ramble with us. Did you know we have lots of ad hoc and one off events volunteering opportunities available throughout the year?