In 2020 the world turned upside down and you helped us to survive. Can you help us purchase key items we need to continue providing the best care?
Donate to our Keep On Caring Appeal
Last year we were truly overwhelmed by the support of people in our community who fundraised and donated to see us through the hardest time in our hospice history. Your support helped us to weather the storm. Whilst the storm is now hopefully heading out of sight, its effects are still very much felt and are likely to be felt for years to come.
Many people have been putting off visiting the doctor during the pandemic, this means that potentially serious symptoms have been going unchecked and sadly it is clear that our care will be needed more than ever.
Cautiously we've been putting a few things on hold too. But they really can't wait any longer so we are reaching out once again and asking for your help. We have a number of items which we need to purchase to make sure we can continue to provide the very best care for our patients and guests.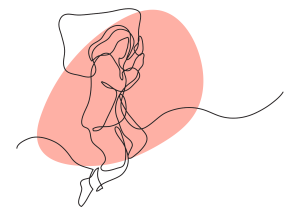 A comfy bed, with freshly laundered linen is a simple pleasure that we provide to all who stay with us on the In-Patient Unit. Our beds are often described as being more like those found in a hotel than a hospice, and we want to keep it that way. We need to purchase new beds, mattresses and mattress toppers as well as a new high-grade washing machine and tumble dryer. Can you help us to Keep on Caring?
Being able to ease symptoms such as breathlessness, nausea, and pain is a vital part of the care we provide at The Living Well Centre. Our therapy rooms and the therapies we provide are often described as like being at a spa. We need to purchase new therapy beds. Can you help us to Keep on Caring?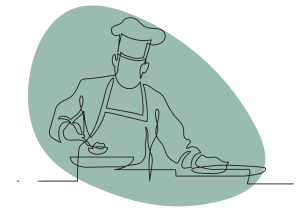 A nutritious meal prepared specifically for each patient at the Hospice with fresh ingredients, some from our own allotment and greenhouse, is all part of the individualised care we provide. Many patients have described our menu choice and quality of the meals like being at a restaurant, and we want to keep it that way. Repairs to our greenhouse and a new kitchen floor are needed. Can you help us to Keep on Caring?
Your donations and fundraising could help us to buy the items that we need. Or if you would like to directly purchase some smaller items that we require please visit our Amazon Wish List.
We were really touched when the team at Marks & Spencer Arnison Centre told us that they had raised a huge sum they wanted to donate to the appeal in memory of someone close to their hearts.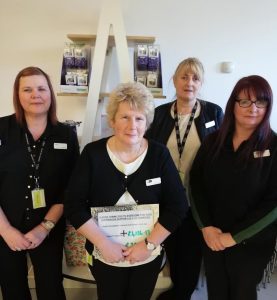 "When our dear friend and colleague Lesley Shaw died from pancreatic cancer at the Hospice last June the staff decided to raise some money for St Cuthbert's Hospice in memory of Lesley. As we were in the middle of a pandemic with many of our staff on furlough or shielding, we weren't really sure how much we would raise. We set ourselves a modest target and set about fundraising with raffles, bake sales selling items in our little charity shop and taking kind donations from staff.
Amazingly through two further lockdowns more furlough and a lot of social distancing we raised an brilliant £4,136. It's great to think that all the little fundraising things we did have raised so much money for the Hospice and can be used to buy vital equipment to help in the day to day running of the hospice. I think Lesley would have had a little laugh at the thought that we'd donated money to the hospice so they could buy a washing machine in her memory.
St Cuthbert's Hospice means so much to the colleagues at M&S Arnison Centre and has helped so many of them and their families over the years. We'd just like to say a Big Thank You to the team for everything they do ❤"
We're hugely grateful to all who helped to raise this magnificent sum in Lesley's memory. The donation couldn't have come at a better time as our washing machine had actually broken down when we got the news about this wonderful donation.
Donate to our Keep On Caring Appeal